The Beginning of ECHELON
The car detailing market in Japan has continued its growth in past 30 years.
During these years, we have provided many specialty products to customers varying from auto detailers, automakers, to retailers for about 20 years.
We were one of the first companies which have focused attention on auto body coatings and started developing new products at the same time, in an era when organic emulsion products were still popular in the market.
That has led to the birth of ECHELON, which marked a major turning point for auto body coatings. ECHELON forms a glass layer made of inorganic materials compared to others that were mostly made from organic materials.
We adopted a revolutionary new material of SiO2 glass layer and provided excellent protection and weather-resistant power. ECHELON attracted attention due to its revolutionary characteristics of being able to choose from several finishes (such as hydrophilic or water repellent) and different ways of detailing.
The birth of ECHELON has become a major catalyst for glass coatings to become well known within the Japanese auto detailing business.

ECHELON
Release period: 2003-2004
Progressive Period
As soon as the introduction of ECHELON was announced, glass coatings began to become well known among auto detailing companies as well as end users. One of the catalysts was the FE-1043 which was released soon after the development of ECHELON. The development of this product started almost at the same time as the development of ECHELON. FE-1043 forms a glass layer which is made from a completely different material from the traditional ECHELON. The impactful FE-1043 made it easy to recognize that there was a glass layer on the car. It is also a protective performance coating which produces an amazingly thick layer of glass on the painted surface since the material itself used in FE-1043 has a hardening property. The name "FE-1043" is not a product name but only a product development code. However, through the sampling of the product which was still in the development stage to auto detailing companies, we received excellent feedbacks so that we had to put it into production as fast as possible without thinking of a product name.
The emergence of FE-1043 has not only become the motivator for ECHELON to become well known within the Japanese market but the center of ECHELON series which has taken the lead in the auto market. Furthermore, as the ECHELON series gained recognition, there were more demands for new types of coatings that have led to the development of CS-1, which is a hydrophilic coating that can be applied with great ease. This product has actually helped the glass coatings to be a more familiar product in the auto detailing business. As detailing companies which focus on looking for high-performance products increased, the requests for the products got stronger.
A new product, ECHELON NEW VERSION was developed from the need to greatly improve the ease of application and quality stability of the original ECHELON.
With the lineup of 3 unique products, FE-1043, CS-1, and ECHELON NEW VERSION, the ECHELON brand has achieved a major share in the market for several years. Now, our ECHELON products are the most well-known glass coating products in Japan. From this period, Japan-made glass coatings have drawn attention from companies overseas for its uniqueness.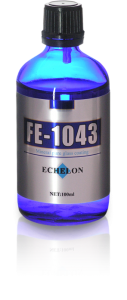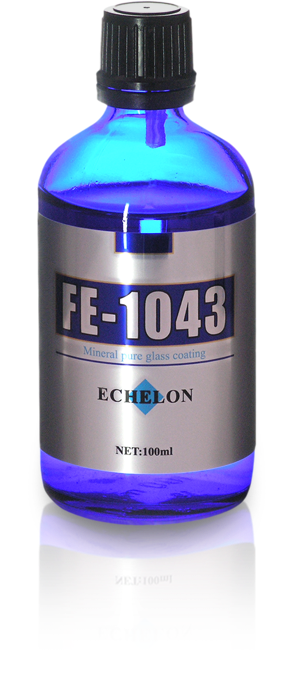 ECHELON FE-1043
Release period: 2004-2011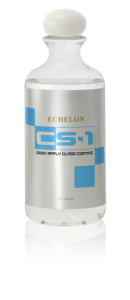 ECHELON CS-1
Release period: 2005 …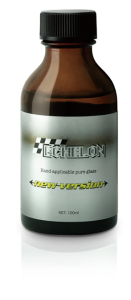 ECHELON NEW VERSION
Release period: 2005 …
Transition Period – From ECHELON to Zen-Xero
As glass coatings became well known in the market, we have sought to develop a new product that is superior to the traditional glass
coating products.
The durability has now become so common for glass coatings that we came to think that true value-added products were becoming needed. By utilizing our development techniques, experiences, and knowledge gained in the past, the Zen-Xero was developed in late 2010, as an uncompromised and best product of FE Trade. Since then, Zen-Xero has replaced ECHELON as the brand name of the coating series for overseas markets.
It is no exaggeration to say that this product is the ultimate product that covers every element needed in glass coatings. Zen-Xero has the uncompromised quality in the hardness of coating, a thickness of the coating, weather-resistant capability, and glossiness. Furthermore, as a new added-value, Zen-Xero delivers high water repellency by providing a 110° water contact angle with amazing durability.
For the base material, polysilazane is used, which is not a material that simply hardens into glass. Since there was a belief that a coating material which hardens into a hard glass is superior to any other materials, it can be said that Zen-Xero was quite extraordinary. Since the emergence of this product, we were able to offer a range of products from standards to high-end levels within the Zen-Xero brand to meet various needs. Moreover, we will continue to work on meeting new demands and expanding the share within the automotive market more and more.
Then, there was the appearance of NANO-FIL. Until then, glass coatings including FE-1043 were thought to be special because of its hard coating layer. However, by focusing on the main purpose of glass coatings and improving the weak points of FE-1043, NANO-FIL was born. NANO-FIL has a special property, a "flexible" glass layer, which delivers excellent performance such as by focusing on decreasing the damage done by the surrounding environment or the lack of compatibility of the coating layer with the paint. With these characteristic properties, NANO-FIL has overcome the weak points of traditional glass coatings.
Until now, glass coatings were thought to be applicable to only the auto body or windshields, but there were growing demands for durable and high quality coatings for other vehicle parts as well. We have then started to develop products by focusing on a new concept to enable the Zen-Xero coatings to "armor the whole car with glass".
To achieve this, we developed coatings for paint protection films and interior and exterior parts of cars in 2013 and 2014.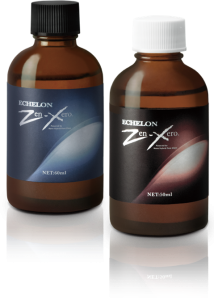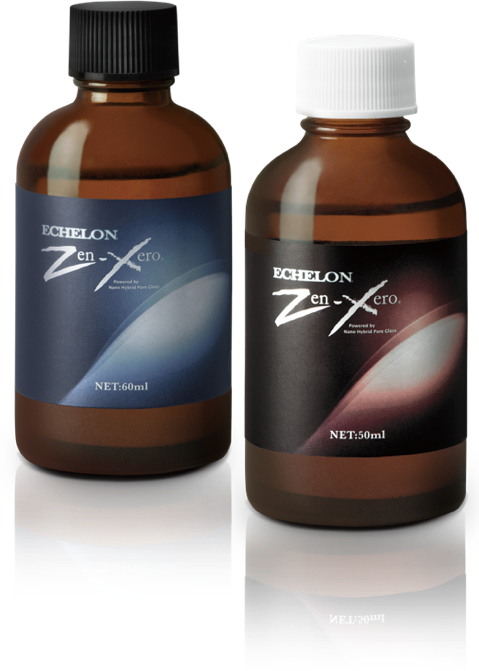 ZEN-XERO
Release period: 2011 …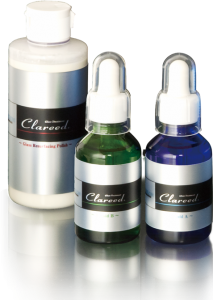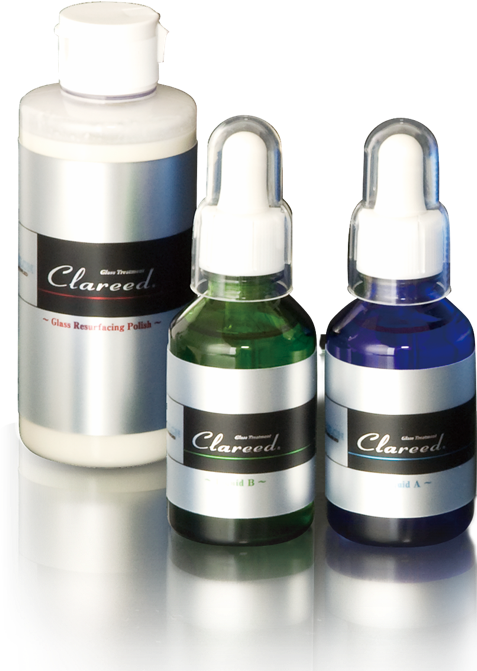 CLAREED
Release period: 2011 …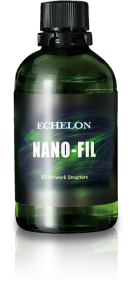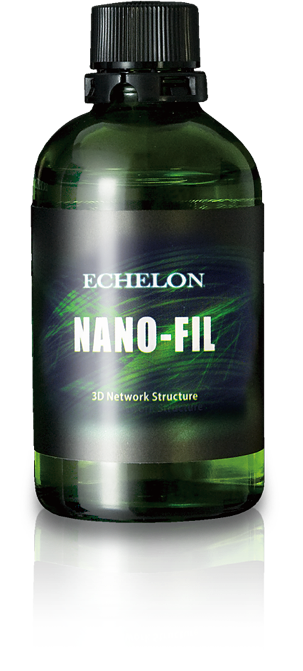 NANO-FIL
Release period: 2011 …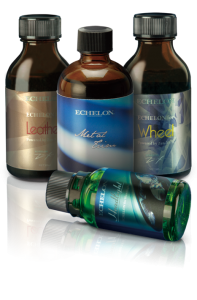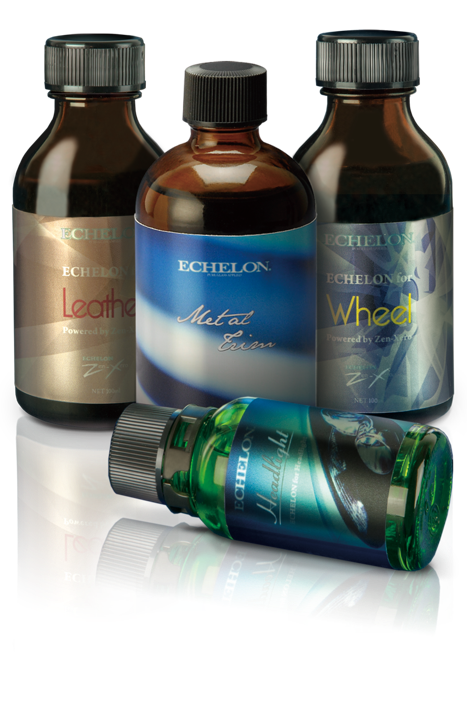 Echelon for Interior/Exterior: Wheel/Headlight/Leather/Metal Trim
Release period: 2014 …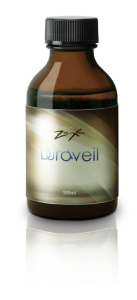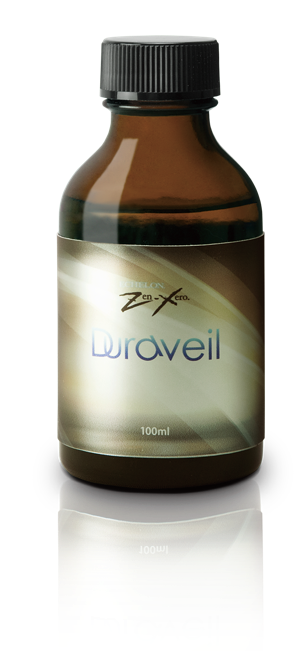 Duraveil
Release period: 2013 …
For the Future
As demands from both Japan and overseas increase, not only have we made use of our accumulated techniques and commitment to product quality, but we have begun to focus on the product making with new concepts.
In 2015, we have developed the "Zen-Xero Technology", which is based on a new theory using a special Accelerator (primer coating). With this new technology, our high-end products that are Zen-Xero and Clareed have been upgraded with superior water repellency properties and durability, and Zen-Xero was released as Zen-Xero Dynamic.
In 2018, we developed the Zen-Xero product as a next-generation coating that consists of a combination of inorganic polysilazane, organic polysilazane, and silicone. This innovative coating layer includes everything one could desire in a coating: functionality, beauty, and durability.
Also in the future, we will try to create world-class products with high quality and will aspire to reach the top ranks of market share in glass coatings.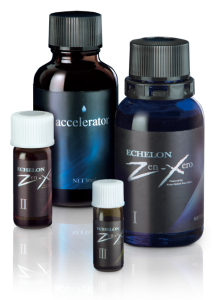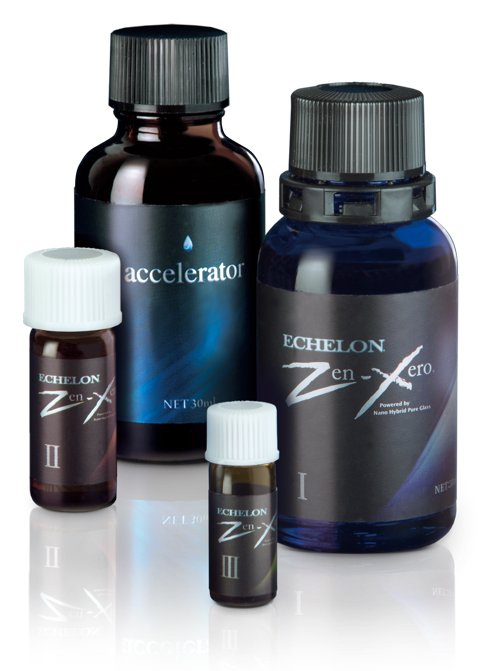 ZEN-XERO Dynamic
Release period: 2015 …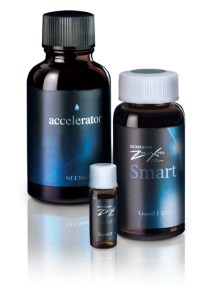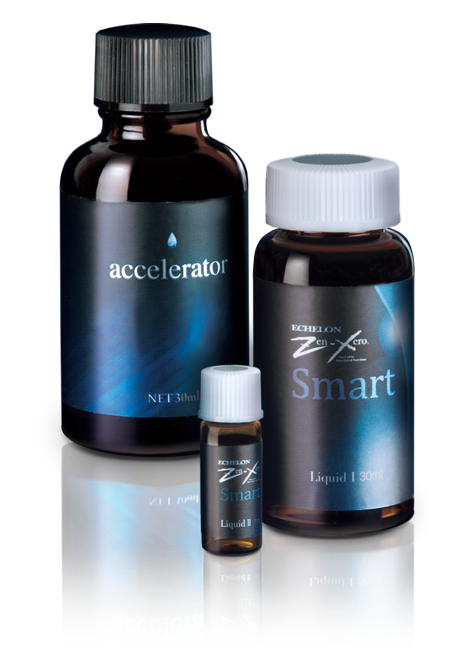 ZEN-XERO Smart
Release period: 2015 …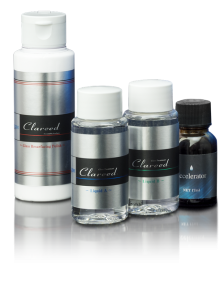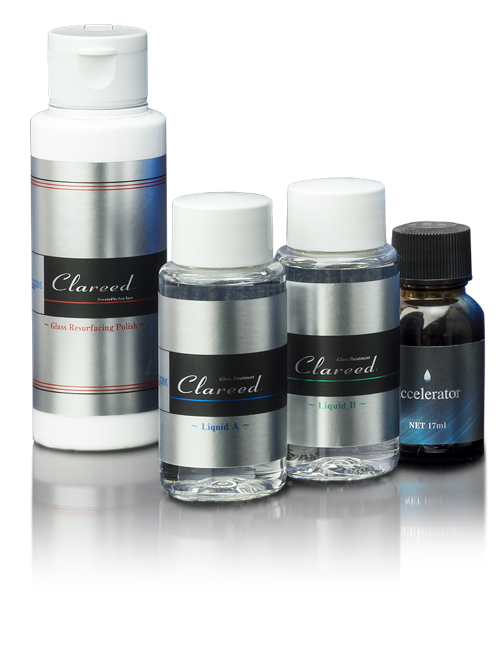 CLAREED
Upgraded period: 2015 …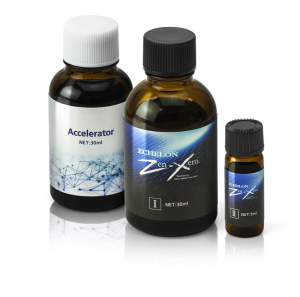 ZEN-XERO NEW
Upgraded period: 2018 …