Today.
Currently I have a car wash workshop in the center of Tartu, where we offer all the main services in the field of car washing and detailing. Car washing and cleaning, cabin wet cleaning, polishing, waxing, hard coatings (liquid glass and ceramic car coating).
I have always been an active entrepreneur who basically knows all the services we offer, done it myself, if necessary. I am interested in how something works and as a former athlete am interested in getting results faster and better while optimizing the work processes. The material is also an important part of this, and Echelon's products are very useful in this respect.
I took Tasku car wash over more than 3 years ago (March 2016). The workshop was not making a loss, but either it did not bring any profit. We have increased the turnover by an average of 50% a year and so for three years in a row. In 2019, it is planned to have a slight increase again.

Liquid glass and ceramic protection treatments give us a significant share of our turnover (we have made nearly 300 hard coating treatments over the past 2 years, of which about 100 are ceramic coatings and nearly 200 are the glass coatings, 50 of them we did in January and March 2019. At the same time, I was thinking of making a cooperation proposal for the liquid glass coating manufacturer FE Trade LTD.
I have been in the car wash business for 13 years.
I set up the first car wash in 2006. Expansion in 2008 – 6 car washes, 4 of them in the hometown and 2 in Tallinn (capital of Estonia, 200 km from Tartu).
Since 2008, I have also been a dealer of Presta and Malco car care products in my hometown. In 2013, the Ma-Fra trademark was added.
In 2013, the last car wash that I ran was sold. I was very tired. It was time to take a break from the car wash business…
2012 I started a software business. Online car wash booking and resource management platform development started. It got stuck. There are some users at the moment, but sales will probably continue from autumn 2019, when the platform is expected to be ready to go to the international market (currently available only in Estonian).
In parallel with my software company, I worked as an internet marketer for the start-up company Sportlyzer (sports club management software worldwide). The author and leader of Sportlyzer is my former Karate mate and competitor Tõnis Saag.
2016 Current car wash workshop Tasku Car Wash. I have received 5 or more offers for a new car wash , but would prefer not to accept. Currently, I have 4 employees, which is enough for a small car wash. We are open 7 days a week.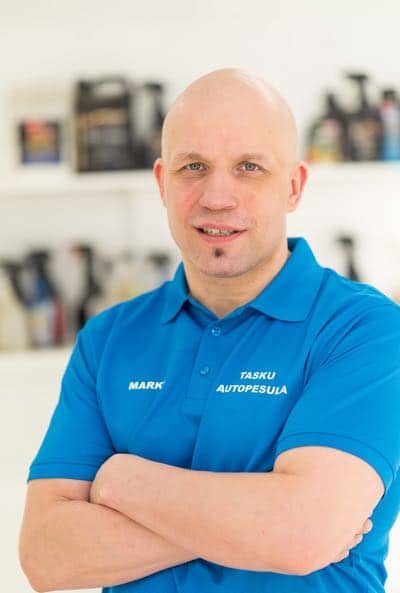 Marko Luhamaa
Founder CEO of nano-zen.com