What is the practical value of the water-repellent glass coating on the car?
To better understand this, we polished half the car and also carried the liquid glass coating Echelon Zen-Xero Dynamic. This article will be in relatively few words. Here it would be appropriate to use the phrase: "1 picture says more than 1000 words!"
So, keep "reading" the good "14 000+ words" blog.
To start with, I have tested a lot of liquid glass and ceramic coatings in my life, always looking at how they work on the car and resist any kind of environmental stress. For example, tar removers, acid, solvents, etc.
I decided to make another case study. If we usually do such tests on different cars, it leaves the reader doubting that may be there were somehow different conditions or the cars were a bit different. So, to prevent any doubts that we are trying to trick you with different cars, we literally polished one car only partly and applied glass coating (Echelon Zen-Xero Dynamic) as well.
Okay. From the very beginning.
I bought a car. I especially emphasized that I needed a black one that was not polished before handing it over to me. Usually, all car sales companies do that. Not that I don't trust them or anything. I just needed case study material where the car had been in use for a few years, and it had already been scratched.
When talking of the condition of car surface and overall beauty, the light is always involved. Both, the type of light and the amount of light are essential.
The first picture I made of the car was quite disturbing. The car looked too fine, not as I expected. (Well, salespeople also have a difficult life, don't they?) Usually, customers want a car in good condition, and then not in good condition. Go figure!
Look at the first picture in the evening in the dealer's parking lot. Well, it looked totally scratch free and shiny.
But in different light conditions it was a bit more like I needed.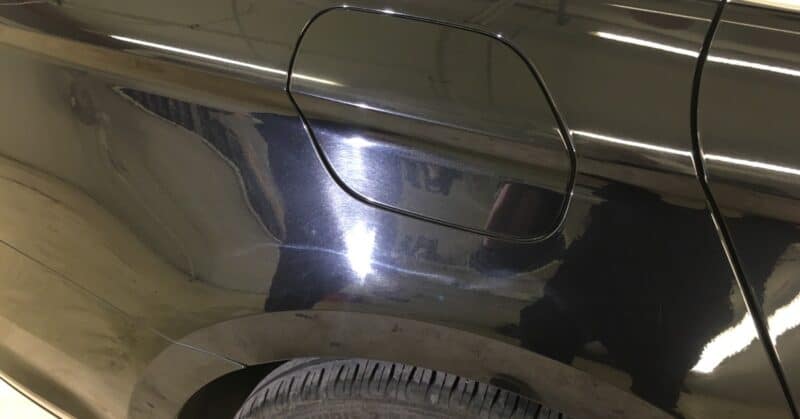 So I taped the car and polished it partly.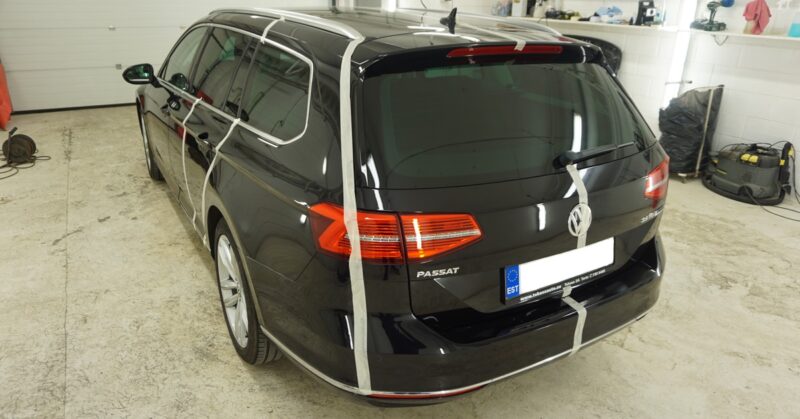 Additionally I divided the left rear door into two parts. I polished it as a whole but applied glass coating only on the front side of the door. You can see the difference quite well, especially after a couple of drives in rainy weather.
Pay attention. The whole door is not clean, but the coated area is a bit less dirty and it appears glossy even though it is dirty.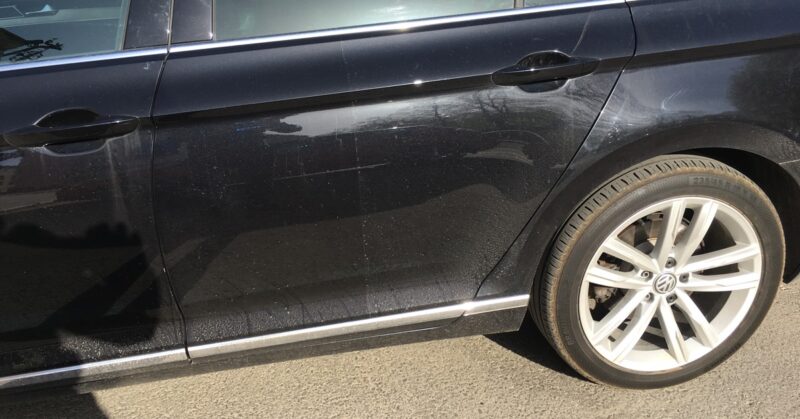 Many of you have most probably seen water beading ad photos and videos like this one below.
And this one ….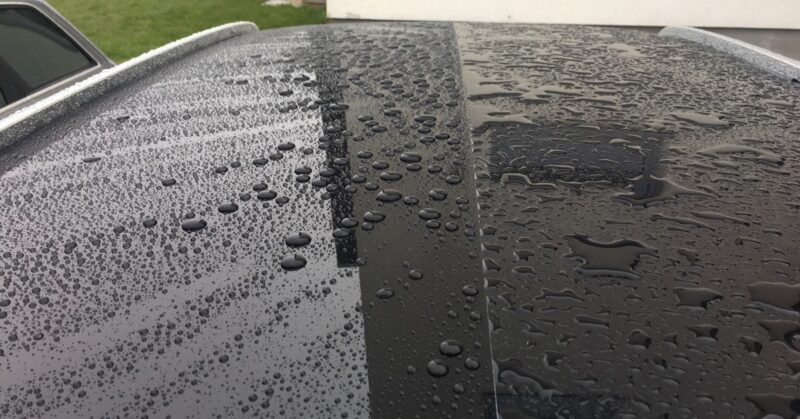 Now I am showing you the practical side of the highly water-repellent glass coating. Following some drives in rainy weather after carwash you can clearly see the difference.
On the roof you can see only a few spots of dried dirty water in the area that is polished and coated with Echelon Zen-Xero Dynamic (3 components). I am quite sure that no ceramic coatings or other liquid glass coatings can do this.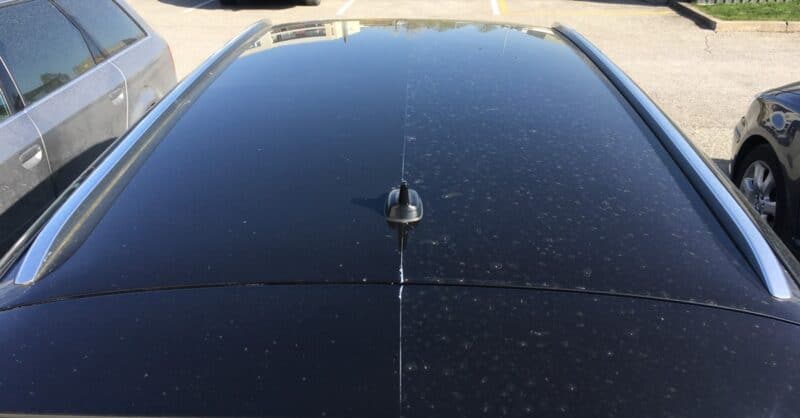 In this picture you can see the difference of glossiness. A black car should look black in the sunlight. Am I right or am I right?
Now here are a couple of pictures in the parking lot. The car is a bit dusty already but the difference is striking.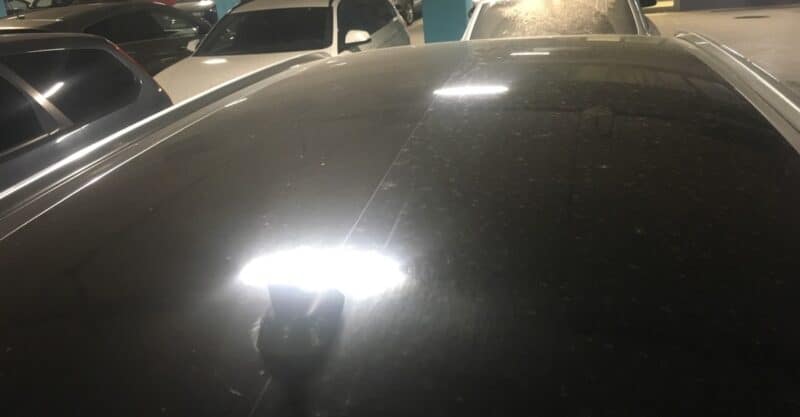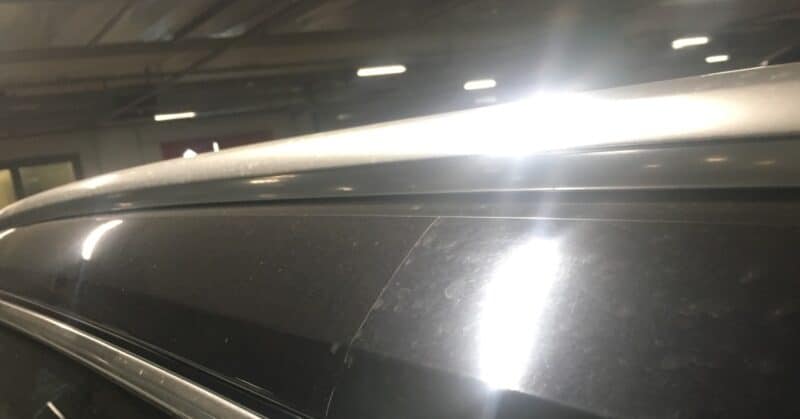 In daylight we can see clearly improved glossiness. I guarantee there is no photoshop or filter used in this picture. It really looks that different.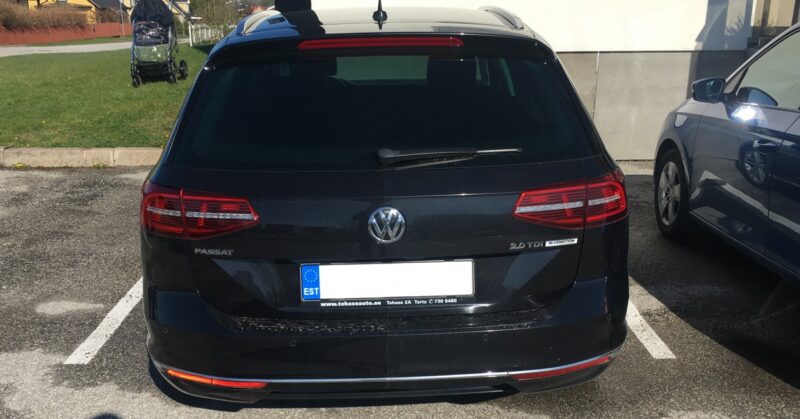 When we come closer and take a good look from another angle, you can see how bad the condition of the surface without correction and glass coating is.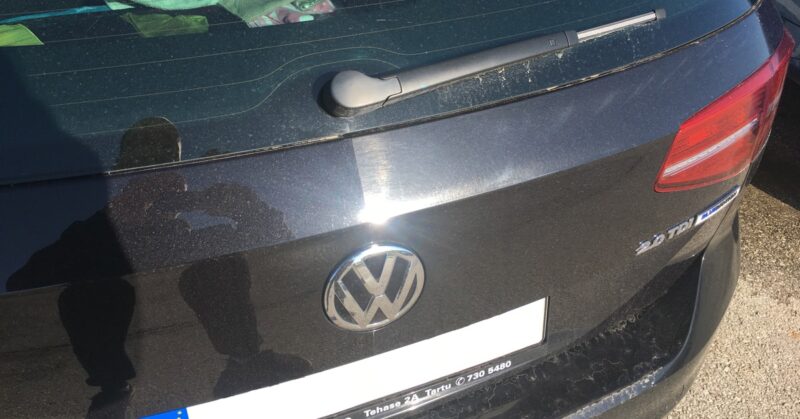 Hope you liked this post.
If you like the difference of treated and untreated parts on the same car, please share this post. Thanks.