I'm trying to make a most complete list of ceramic coating and liquid glass coating brands. Why? I think, "just curiosity" would be good answer for the question. 
Actually, I have used Echelon Zen-Xero products for almost 4 years and I'm happy with these products. Of course, to be a good detailer you don't need to know every trade mark in your industry. On the other hand, it is interesting to know. Don't you think so? 
So,  I started to wonder what is going on in this ceramic coating or liquid glass coating world and started googling a bit.  I think, I made the quite complete list of hard coatings. I'm pretty sure, this list is still far from being totally complete. 
Here is the call for you:
Can you name the manufacturers / brands of liquid glass or ceramic protection that are not listed here?
You can also express your personal preferences, which company products are you currently using, and how long you have experience with them.
You are very welcome to express your wisdom in comments after this post. Also, you are welcome to check my blog post where I list of the main ceramic car coating myths. These are topics that people actually have asked me. This is not a random list of myths based on googling. It also includes my personal experience in my hand car wash  and 2 so called home made coating hardness test (one of them with hammer 🙂 )
Thanks, Marko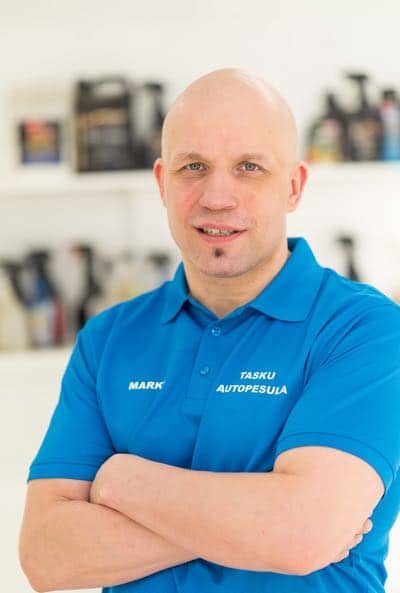 Ceramic Coating and Liquid Glass Coating Brands

| | Brand | Logo |
| --- | --- | --- |
| 1 | Echelon Zen-Xero | |
| 2 | 22PLE | |
| 3 | Adamspolishes | |
| 4 | Advanced NanoTech Lab | |
| 5 | All Nano | |
| 6 | Always Dry | |
| 7 | Avalonking | |
| 8 | BLACKFIRE Pro Ceramic Coating | |
| 9 | BRILA Body Glass Coating | |
| 10 | Britemax | |
| 11 | Carbon Collective | |
| 12 | Carpro | |
| 13 | Cerakote | |
| 14 | Ceramic Shield | |
| 15 | Ceramic Pro | |
| 16 | CK1 | |
| 17 | CNStechlab | |
| 18 | Color N Drive | |
| 19 | Cori-Coatings | |
| 20 | Creashield | |
| 21 | Croftgate | |
| 22 | Crystalxtreme | |
| 23 | CS-II | |
| 24 | Dodo Juice | |
| 25 | Dproworld | |
| 26 | Drexler Ceramic | |
| 27 | Duragloss | |
| 28 | Einstein Coating | |
| 29 | Element119 | |
| 30 | Exoforma | |
| 31 | EZ Car Care | |
| 32 | Feynlab | |
| 33 | GEN-3 Glasscoat | |
| 34 | Glossbaus | |
| 35 | GT Quartz | |
| 36 | Gtechniq | |
| 37 | Hendlex | |
| 38 | Hikari | |
| 39 | Hocossy | |
| 40 | IGLcoatings | |
| 41 | Jade-Ceramic | |
| 42 | Kamikaze Miyabi Coat | |
| 43 | Kenotek | |
| 44 | Kisho | |
| 45 | Kubebond | |
| 46 | Linaquartz | |
| 47 | Liquid Crystal Armour | |
| 48 | Ma-Fra | |
| 49 | Magic HD Coat | |
| 50 | Majestic Solutions | |
| 51 | Malco | |
| 52 | Microdetailer | |
| 53 | Migliore | |
| 54 | Miracle Finish | |
| 55 | Modesta | |
| 56 | Mr Fix 9H | |
| 57 | Nano Bond | |
| 58 | Nano Ceramic | |
| 59 | Nano Liquid Solutions | |
| 60 | Nano Way | |
| 61 | Nanonix | |
| 62 | Nanopro | |
| 63 | Nasiol | |
| 64 | Opticoat | |
| 65 | Pearlnano | |
| 66 | Pikarain | |
| 67 | Pol Mar Nanotechnologia | |
| 68 | Puris | |
| 69 | Qyeon | |
| 70 | R1coatings | |
| 71 | Rinoshield | |
| 72 | Scorpioncoatings | |
| 73 | Sensha | |
| 74 | Shine Armor | |
| 75 | Silane Guard | |
| 76 | Simoniz GlassCoat | |
| 77 | Sinograce | |
| 78 | Siramik Glasscoat | |
| 79 | Sonax | |
| 80 | Superceramiccoating | |
| 81 | Supremecoat | |
| 82 | Tac System | |
| 83 | TantaCoat | |
| 84 | Tenzi Detailer | |
| 85 | Tevo Creations | |
| 86 | Ultimaxx | |
| 87 | Usceramiccoatings | |
| 88 | Vizro | |
| 89 | VX45 | |
| 90 | Waxed Shine | |
| 91 | Wolfgang Über Ceramic Coating | |
| 92 | Xpel | |
| 93 | Shine Supply | |
| 94 | Fictech | |
| 95 | Korrek | |
| 96 | | |
| 97 | | |
| 98 | | |
| 99 | | |
| 100 | | |